Bradley James is in New York City this weekend. I don't know why but he posted a picture on twitter.
Source: @BradleyJames (Twitter)
Tweet: Sorry guys. On a mission. Absolutely cannot divulge where I've landed. Super top secret.
https://twitter.com/BradleyJames/status/817711236808867840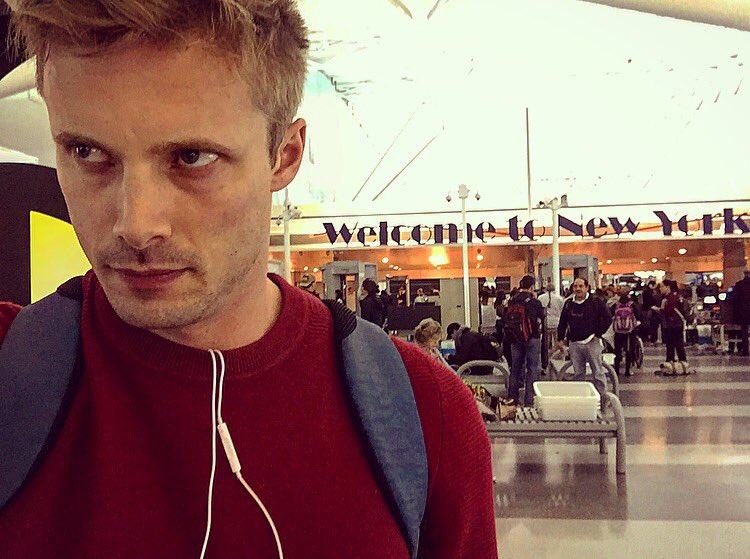 In other news,
In
Too Fab magazine
, Theo James (the lead) said this about the next Underworld movie:
Theo James: I think David's storyline is done. I think his arc has been fully realized. I think now is the time for the new characters that have been introduced to the story to take the helm, mainly Bradley James, who will be the next lead.

However, Sony denies it.
Bradley James appears as the villainous Varga in the new film, but Sony told us Theo's suggestion of him taking over the franchise is "not true."

So take that with a grain of salt.